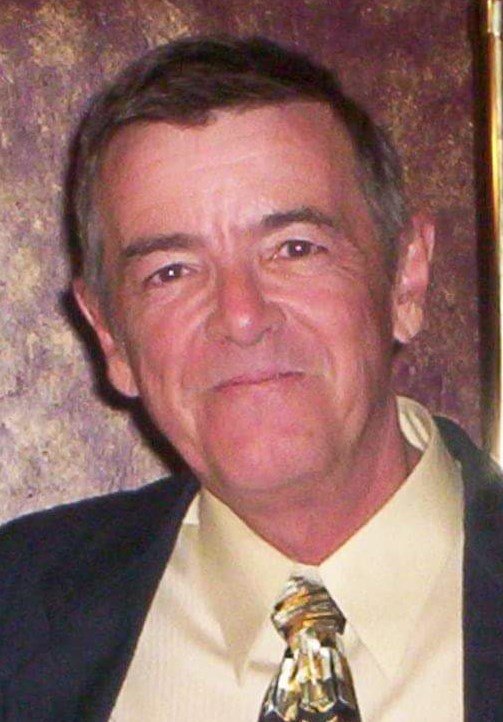 Obituary of Peter Hart
Peter Russell Patrick Hart, also known as "Pat" or "Pete," of New Britain, CT passed away peacefully New Year's Eve at the age of 68, surrounded by family, after a two year battle with cancer. He is remembered as a voracious reader, a writer, and a jokester, as well as a great storyteller. Peter was a man of simple joys; he loved the NY Daily News, dachshund dogs and his many cats, watching 60 Minutes, and listening to college radio (the more obscure and weird the music, the better!).
A St. Patrick's Day baby, born March 17, 1950, he was the eldest son of the late Donald Richards Hart Jr. and Paule-Marie (née Giordano) Canavan. Baptized in Paris and raised near Walnut Hill Park, Peter was educated at Mooreland Hill, Slade Middle School, and the Gunnery Prep, and went on to attend college at Franklin & Marshall in Lancaster, PA. Ever the prankster, legend has it that he kept a duck in his dorm room. During his life, Peter spent many joyful summers on Martha's Vineyard at the Hart Family "Shack" in Chilmark, which was always full and buzzing with friends and loved ones. Many will remember him as the life of the party and the consummate host.
Peter was an unabashed New Britain townie who returned home after college. He worked for Fafnir Bearing Company (where he would meet his wife), Shuttle Meadow Country Club, and New Britain Public Works. He spent the majority of his career working for the New Britain Water Dept. and was a dedicated AFSME 1186 Union Member before his retirement in 2011. Even in his retirement, Peter continued to serve the city he loved, working as a crossing guard at his post at the corner of Whiting and Stanley St. Peter was a lifelong member of New Britain Elks Lodge #957, and he enjoyed attending social events at the New Britain Quartette Club.
Peter is survived by his devoted wife Andrea June (née Mosey) Hart, and their two children Brittany and Alexis Hart; his brother Phil Hart and partner Carol Gauthier; his sister Christine Hart and husband Bill Morlock, and his niece and nephews Jenny, Nick, and Zachary Hart, and Benjamin Hart MacKinney and his wife Wendy (née MacAuley). A down-to-earth man with a good-hearted soul, Peter had a gentle nature and friendly demeanor that will be dearly missed by all.
Calling hours will be Sunday (Jan 6.) 4:00 – 6:00 PM at Farrell Funeral Home 110 Franklin Sq. New Britain. Funeral services will be held Monday (Jan 7.) starting at 9:00 AM also at the funeral home, with a service being held at 10:00AM at First Church of Christ Congregational 830 Corbin Ave, New Britain. The New Britain Elks #957 will hold a ritual at 5:30 PM, Sunday. In lieu of flowers, donations may be made to the New Britain Elks Lodge #957 P.O. Box 957 New Britain, CT 06050.
Proudly Serving the Communities of New Britain, and surrounding areas.