Pre-Planning Options
Most individuals take pride in planning for important life events such as weddings and vacations. They research and prepare well in advance, searching for the best, ensuring that their desires are met. What many people do not realize is that the same effort that is used to plan these events can be used to plan for the one life event that is inevitable, their own funeral service. While most do not want to think about their own mortality, the time to pre-plan your funeral service is now.
The primary advantage of pre-arranging your funeral is to relieve the burden of your loved ones in a time that is heightened with emotions and assures that your family and friends are relieved of the stresses of second guessing what you would have wanted. It guarantees that your services will be carried out according to your specific wishes. Pre-planning and pre-paying for your funeral services could be one of the most considerate gifts that you could ever give to your family.
During the pre-planning process, you would have the ability to choose even the smallest detail, making your funeral services as personal as you would like. Our staff will go over all of the options available for both traditional burial and cremation options- to get an idea of some of the costs for each option, please visit our burial cost page or cremation cost ostp. When pre-planning with the Farrell Funeral Home, you will be treated with the utmost respect and meet personally with one of our two owners and licensed funeral directors, not an insurance agent. Insurance pre-need works on commission.
A pre-planning account will be arranged in a loved one's name, date of birth, and social security number. This information will only be used if and when needed to organize the funeral services. It is imperative that we have all of the correct documentation when pre-planning; some important information to bring when making arrangements include: legal name, date of birth, legal address, social security number, and military discharge paperwork (DD-214).
Pre-Payment Options
In the State of Connecticut, Title 19 allows families to apply $8,000 into an irrevocable account. Additionally, a family can add more money into a revocable account known as a Burial Space Agreement. The Farrell Funeral Home works directly with a local and family owned trust company called Cooperative Funeral Fund, located in Madison, Connecticut. We set up all of our pre-need accounts with CFF where currently our families are seeing over a 3% grown rate each year on their investments.
If a loved one is not on Title 19, the growth is taxable on their income statements. Yearly statements are mailed out to families for tax purposes and to detail the growth of the account. This growth is essential in helping to cover the rising cost of inflation.
Pre-paying for your funeral services reduces the strain and financial burden on your loved ones after your passing. We will work directly with you to organize and coordinate a payment plan that will meet your financial needs. By pre-paying for your funeral, you eliminate the worrisome details and the second guessing for your family on whether or not they have spent too much or too little on your services. Each year thousands of people decide to pre-plan and pre-pay for their funeral. These plans are designed to be flexible and can accommodate the many changes that often occur in an individual's life.
What you can do in advance…
Pick the type of service that you would want, such as: traditional, cremation, military themed, or life celebration.

Choose the funeral merchandise that would best display your personality and your needs.

Start gathering the information that you would like read for an obituary notice, such as: the correct spelling of family member's names, your personal career information, education, and your hobbies and interests.

Designate your pallbearers; pick specific music or readings that you would like sung or read at your services.
Benefits of Pre-Planning
There are anywhere between seventy and seventy-five decisions that are made within the first 24-48 hours of an individual's death. It is difficult to think rationally while making so many decisions within such a short period of time of losing someone.
Pre-planning gives you, your family, and your friends the necessary peace of mind that is needed in this situation and leads your loved ones in the right direction of your wants and desires.
It is easy, anyone can do it. Your decisions can me changed at any time.
If you have already made pre-arrangements with another funeral home, you can move them to the Farrell Funeral Home with no charge to you.
Please call us today for a no risk, no obligation meeting to talk about the importance of pre-planning with one of our licensed funeral directors.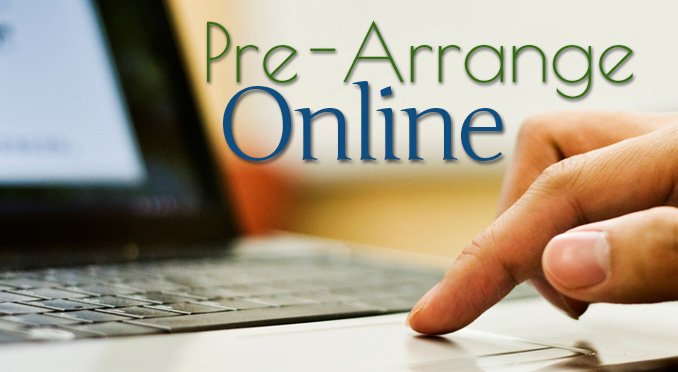 Proudly Serving the Communities of New Britain, and surrounding areas.