About Us
The Farrell Funeral Home has served the City of New Britain and its surrounding communities for over seventy-five years. Our longevity can be attributed to our diligence in providing those we have served and their loved ones with the utmost respect, providing them with a sense of confidence and ease in their time of need. We have been proud to express this assurance to our clients throughout our past and hope to continue conveying it to the community in our future.
We would like to thank you for taking the time to visit our website. We continue to thrive as an independently, family-owned funeral service and cremation provider. This website will supply you with information about our business and the services we provide. If you have any questions, concerns, or would like to share suggestions on how we could improve our website, please feel free to contact us, we would appreciate hearing from you.

Services that are available here at the Farrell Funeral Home:

Traditional Funeral Services

Veteran and Military Funerals

Cremation Services
Memorial and Graveside Services
Pre-Arranged Funeral Trust

Interested in learning more about our services in greater detail? Please feel free to call our licensed experts at your convenience at: 860-225-8464.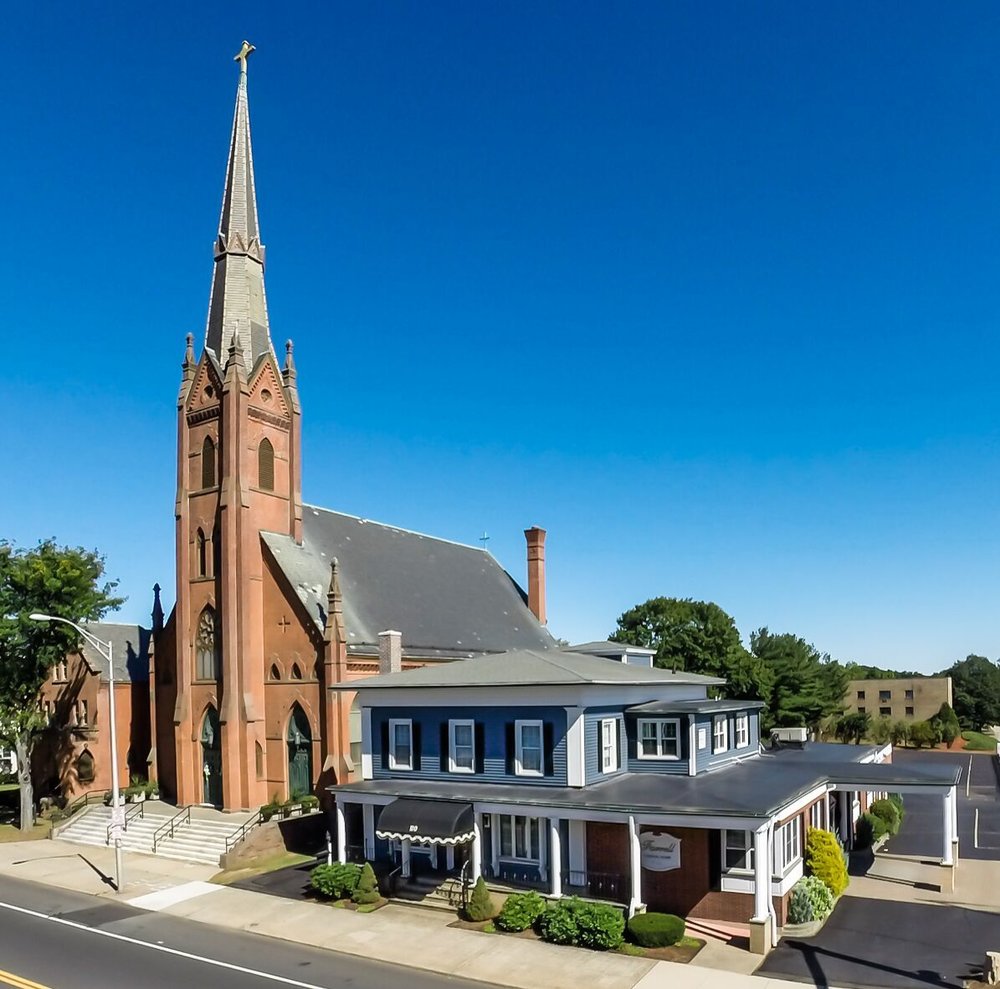 Proudly Serving the Communities of New Britain, and surrounding areas.