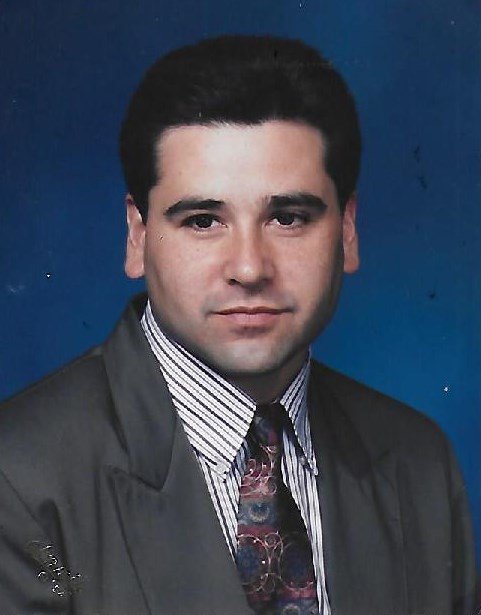 Obituary of John D. Gonzalez
Please share a memory of John to include in a keepsake book for family and friends.
John David Gonzalez, age 59, died tragically, and unexpectedly in the ICU at UConn Health Center of complications of sepsis and toxic shock. He was a healthy, athletic man who went to an urgent care center on Friday, for what appeared to be symptoms of Lyme disease. He was rushed to the ER and found to be in multi-systemic organ failure. Despite the heroic efforts by the ICU medical teams, he succumbed to this massive infection on Monday, May 24th, 2021, surrounded by family and loved ones. It is difficult to capture the essence of a man, who in many ways was larger than life. John was a Renaissance man, with many talents, skills, and interests. He had the privilege to travel the world with his wife, children, and family to Venezuela, Germany, Tortola, Mexico, Costa Rica, Belize St. John, Puerto Rico and extensively in the US and Canada. Each travel adventure was a study into the culture, history, language, and food of the regions he visited. He was a passionate, self-taught chef, absorbing cookbooks and cooking shows to improve his technique and broaden his palate. His passion was to cook fresh and seasonal dishes, using herbs, vegetables and fruits from his garden and the local Roots community farm and local orchards. His mantra was to always cook with love. His culinary talents graced innumerable feasts and celebrations over the years for family and friends at his home in New Britain. He welcomed all who came into his home, and no one ever left hungry, or without a carry out pack for later. This was appreciated by his children's friends who saw him as a father figure. He was always there for them, in times of joy and sorrow, offering comfort, love and support, and if needed, a place to sleep or live. As a result he had numerous "adopted" children, who adored him, calling him "Papa Gonzalez" or "Papa Grace". He was a graduate of Plainville High School and Manchester Community College. He had numerous careers over his lifetime beginning in human services. He worked for the agencies Genesis, CREC and Residential Management Services, where he met his wife and made life- long friends with many colleagues. He held multiple positions; including several as group home manager and case manager. He enjoyed supporting adults and children with mental health, substance abuse or developmental disabilities achieve their personal goals. His interventions were extraordinarily successful as he focused on an individual's strengths and what made them unique. He was well regarded by his clients and staff due to his sensitive and thoughtful approach. These experiences formed his passionate advocacy for persons with disabilities. John pursued a career in criminal justice as a police officer, motivated in part by his friend Officer Kelly Gerent. He was heavily recruited from cities and municipalities across the region however he chose the City of New Britain, where he resided and felt he could make the biggest difference in the quality of life for the residents. Upon graduating from Connecticut Police Officer Standard and Training Academy he was employed as a patrol officer. He loved the opportunity to meet and help individuals and families. He was a champion of the model of community policing and felt positive relationships with the community and community agencies was key to creating a safe environment for the residents. Due to a combination of good luck and an excellent ability to talk to people in high levels of distress, he never had to discharge his weapon in his 19- year career. He was normally able to get people to cooperate without use of force. He saw the need to arrest as a form of intervention, rather than punishment and used the opportunity to respectfully explain to individuals why he needed to arrest them and what he hoped the outcome would be for them long term. Many of these individuals took his words to heart and later approached him off duty in the community to thank him for his arrest/ intervention to convey how it helped them change their lives for the better. He was a School Resource Officer (SRO) for 6 years at New Britain High School with dear friend and partner Officer Jared Barsaleau. He loved being an SRO as it was an opportunity to mentor the young adults at the school. He leveraged his approach of listening, working with strengths and getting families involved as first interventions. Arrest was a last resort. Many students and families felt his work with them was harm reduction, sensitive and created a lifelong impact. He was elected President of the New Britain Local Union 1165, overseeing arbitration, mediation, and contract negotiations for over 150 police union members. Described by his fellow union officer as "meticulous" in his officer welfare, he was always present when an officer needed support of any kind. He loved his fellow officers and understood the daily dangers, stresses and risks of police work which can take an immense personal toll on officer's mental health and family life. He took great pleasure in the successfully having of the annual Police Union Christmas/ Holiday party turning it into a wonderful family event and welcome distraction from police work with personalized holiday gifts for the children of police. He would personally create a team of "elves" to help him shop, wrap gifts, decorate, and serve food to the officers and their families. He was a member of the American Federation of State, County and Municipal Employees (AFSCME) and the Fraternal Order of Police (FOP). He worked closely with friends and fellow Officers Dave Ierardi, Artie Powers, Pete Scirpo, Ken Panetta, Phil Caseria, Bobby Paciotti and many others for years as an officer, SRO and Union President. After years of working together, the police stories they could tell! Upon retiring, he was now on to the next adventure. He bought a food truck "Big Purple" which he was hoping to license and launch under a catering food truck business, "Say Grace". His dream was to share his culinary talents with the public. He was able to cater a few events before COVID-19 halted events in 2020. His children are hoping to launch the truck to carry on his legacy in the next few months. His family is grieving, but also acknowledge the daily blessings of their shared time together. He leaves his wife, Teresa Works and their amazing three children, Christian, Grace and Evan Gonzalez. He also leaves his nephew and "fourth child" Matt Gonzalez. He leaves siblings their spouses and significant others, Philip and Ivonne of Trinity, FL; Steven and Tim of Belchertown, MA; Michael and Sheila of Plainville; Frank and Cheryl of Plainville; and Judy and Jim Principi of Burlington, and sister in laws, Ellen and Diane Gonzalez of Plainville and Dixmont, ME, respectively. He was predeceased by his parents, the late Salvador L. and Jean (Pinero) Gonzalez of Plainville and his brothers, Daniel and Edward Gonzalez. He also leaves his mothers in law, Linda Works and Joan Johnson of Stafford Springs and sister/ brother in-laws, Lorna Works Maguire and Mark Maguire of Nashua, NH, Peter Works of Chaplin, Dawn Works-Dennis and her husband, Tom, of Norwich. He also leaves his "brother", Ricky Manchester and his wife Nancy, of New Britain. He also leaves dear and lifelong friends, Tony Ventrelli, Joyce Bosco and Alvin Carter, Joanne Bilotta and Michael Hanley, Carla Bruno, Jamie and Tim Curley and their kids, Liam, Julia and Ava, his New Britain High "work wife" and dear friend, Sharon Lapila. He leaves his favorite cousin-in-law, Lisa Medico of Sarasota, FL and her three kids Jake, John Anthony, and Jennifer. He leaves numerous nieces and nephews, Eddie, Jr. and his sons, Max (the only one he could talk sports with in the family) & Michael; Caroline and her partner Sean; Catherine and her fiancé, Mark; Meghan and husband George, their daughter, Lois; Christen, her husband Corey their son Aiden, Tammy & husband Greg, their son Jonathon; Aaron, Andrew, Danielle her partner Jon, their daughter Gianna and son Nathan: Steven and his girlfriend Amanda, Marissa and her husband John, Jimmy, Callie, Tom and Chris and many, many more. He leaves "adopted" children: MoMo, Patoo, Sarah, Genny, Angelica, Kiara, Mahogany, Solomon (predeceased), Drew, Boobie, Dan, Brandon, Kevin, Lexsi, Liam and the numerous kids at New Britain High that John mentored, fed, and supported in his time as an SRO. John was a deeply spiritual person who was connected to nature. He is being cremated with flowers and herbs from his garden. Roses for love, Sage for spiritual healing, Rosemary for remembrance, Forget-me-nots for eternal love and remembrance, Bleeding hearts to bridge the spiritual world between life and death and Allium for grace and good fortune and, as it is also related to onion and garlic, to represent his love of cooking and food. His beloved rescue dogs, Honey, Bougatsa and Tuppance Van Nibbler aka "Bitsy" are in mourning but were able to say goodbye. A wake will be held on Friday, June 4th from 4-7 pm at Farrell Funeral Home, 110 Franklin Square, New Britain. All are invited to join the family at a celebration of his amazing life on Saturday, June 5th at 1 pm in the field near the Rose Garden in Walnut Hill Park, New Britain. John loved the park and he and his family were there daily walking, dog walking, running, sledding and bike riding for over 30 years, so this is a setting he loved. Family and friends would love to hear peoples' memories of John at the celebration- if you cannot speak publicly, please bring a note in writing and we will get someone to share your thoughts for you. If you are willing to bring a special food dish to share at the celebration, that has meaning to you and your family, please do so in honor of John's love of food, family and friends and a great party. Please bring a lawn or camp chair for seating. In lieu of flowers, a scholarship will be set up in John's honor. Please send contributions to the Miriam Reyes c/o New Britain High School Foundation, 110 Mill Street, New Britain, 06051. Note on the memo line "The John D. Gonzalez Memorial Scholarship". John would be happy to know he was helping a student in need achieve a higher education.
Visitation
4:00 pm - 7:00 pm
Friday, June 4, 2021
Farrell Funeral Home
110 Franklin Square
New Britain, Connecticut, United States
Celebration of Life
1:00 pm - 2:00 pm
Saturday, June 5, 2021
Rose Garden in Walnut Hill Park
184 W Main St
New Britain, Connecticut, United States
Online Memory & Photo Sharing Event
Ongoing
Online Event
About this Event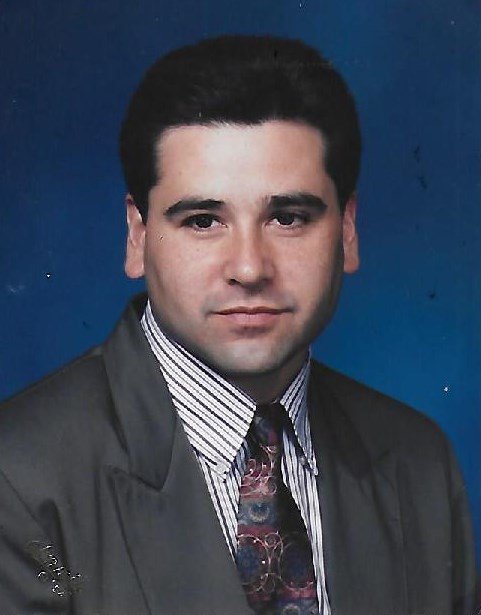 In Loving Memory
John Gonzalez
1961 - 2021
Look inside to read what others have shared
Family and friends are coming together online to create a special keepsake. Every memory left on the online obituary will be automatically included in this book.
Proudly Serving the Communities of New Britain, and surrounding areas.