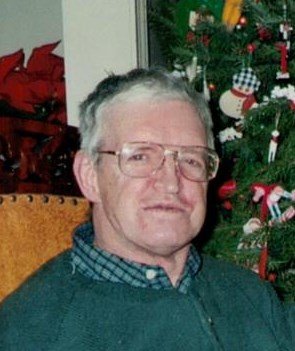 Obituary of Wayne K. Davey
Wayne K. Davey, son, brother, uncle and fondly known to some as "Grandpa" of East Hartford died at the age of 76 on Wednesday May 6, 2020 after a brief illness at Hartford Hospital. Wayne was the son of the late Adolf J. and Phyllis (Davey) Achenbach. Originally from New Britain, he spent his earlier years at Gaffney School in a special education class. Upon completion, he attended the Day Program at CCARC, INC. where he made many friends and worked hard everyday. Wayne was a cheerful guy who loved to ride his 3 speed bike and loved to eat, especially a good hamburger. He also competed and medaled in the softball throw for the Special Olympics. Wayne transitioned to the HARC INC. and found his forever home at Brentmoor Rd. where he enjoyed singing and dancing and was always found offering a helping hand to anyone needing one. He loved putting a smile on your face and relaxing in his favorite chair. He is survived by his devoted guardians, his sister Sheree (Achenbach) and husband Richard Lorch and his sister Donna (Achenbach) and husband James Bell who will miss him dearly, along with his nieces and nephews Steve and Michele Achenbach, Micheal and Meagan Achenbach, Michael and Rebecca Lorch, Meghan and Cody Gill, Samantha and Vito Barbagallo, Matthew and Kayleigh Lorch, and Amanda and Jared Martin. He was predeceased by his brother, Steven Achenbach Sr. and leaves his sister-in-law Phyllis Mascaro and many adoring great nieces and nephews. He also leaves many dear friends with whom he shared special bonds. Wayne's family would like to extend a heartfelt thank you and appreciation to all of the staff at the Brentmoor Home for their exceptional care and friendship for the past thirty years. Wayne lived a wonderful life with all of you in it. A special thank you to the Hartford Hospital ICU and Hospice Care for their care and compassion. There are no calling hours. Burial services will be private with Wayne being laid to rest next to his parents at St. Mary's Cemetery in New Britain, CT. Memorial donations in memory of Wayne may be made to HARC INC. 900 Asylum Avenue Hartford, CT 06105. We will miss you Wayne!
Private Service
Private service and burial will be held at St. Mary's Cemetery.
Proudly Serving the Communities of New Britain, and surrounding areas.