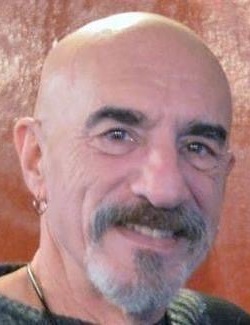 Obituary of Gerald S. Geraci
Gerald S. Geraci, 72, formerly of New Britain, died May 11, 2020, at home surrounded by his family. Born in New Britain, the son of the late Constance (Ciarcia) and Benedict Geraci, Sr., he lived most of his life in New Britain, moving to Hamden recently. He was employed by the State of Connecticut Department of Corrections as a Chaplin, retiring in 2009. He was also an ordained Deacon by the Archdiocese of Hartford where he served numerous parishes in the New Britain area. Jerry is survived by his husband Peter Schrader, his daughter Miriam Geraci (Robert Lanteri) of New Britain, his son Kevin Geraci of Middletown, his Granddaughters Aundraya Pagan of New Britain and Alyssa Geraci of Middletown; his brothers Dr. Joseph Geraci (Connie) of Marlborough, CT, Benedict Geraci (Carol) of CA, his twin brother Gene Geraci (Susan) of CA, Daniel Geraci (Paulina) of New Britain, CT; several nieces and nephews and godchildren. A private funeral service will be held at the convenience of the family with burial at St. Mary's Cemetery.
Private Service
Private service and burial will be held in St. Mary's Cemetery.
Proudly Serving the Communities of New Britain, and surrounding areas.