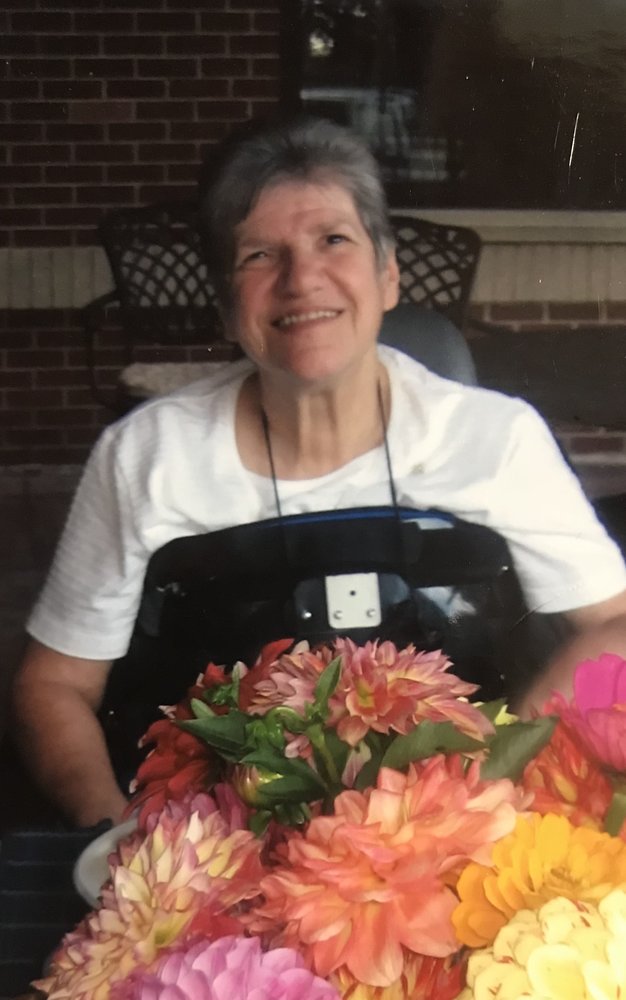 Obituary of Mary T. Kohl
On Saturday August 18, 2018, Mary (Mitzi) Theresa Kohl, 79, was called home to her Lord. Mitzi was the daughter of Mary and Frank Kohl of New Britain, CT, owners of Delight Bakery. She is survived by her brother Frank Kohl and his wife Linda of Southington and predeceased by her brother Karl Kohl of Florida and her niece Ashley Kohl. She is also survived by her nephews Derek Kohl and his wife Rebecca, Christopher Kohl and his wife Shari, Kevin Kohl of Florida, grandniece Amber and grandnephews Brandon, Dalton and Derek, many cousins including Butch and Pat Kohl, Carol Kulasenski and Bart Ensero, godchildren and countless others who considered her part of their families including a wonderful group of women who have known each other since junior high and high school and whose friendships remain strong to this day. A testament to that was no better demonstrated than by her dear lifelong friend Marilyn Miller of Southington, CT who was by her side throughout her life until she breathed her last breath. Mitzi was loved by all. For the past 12 years Mitzi called Southington Care her home. She loved and was loved by all of the residents, their families and staff at the facility. In the final hours of her life the outpouring of love, concern and compassion shown by them was incredibly overwhelming as a countless number of them both on duty and off came to her room to say good-bye and express their love for her, including residents considered her special friends Adolph, Delores Sophie and Marilyn. Her family and friends would like to thank the dedicated and compassionate staff of Southington Care who treated Mitzi not as a patient but as a member of their families and there were no better examples of this than from her special long-time nurse Lisa Pinter, CNA Jolanta Wylunda and executive director William (Bill) Kowalewski. Mitzi was the goodwill ambassador of Southington Care. She had the pin to prove it! She greeted each visitor with a friendly smile and uplifting conversation. She knew all the patients and how they were doing. If you were a family member or friend of a resident, she knew who you were and who you were coming to visit. The staff knew Mitzi wanted to meet each new resident to get to know them and help them transition into their new home. She made sure she spent time with those residents who didn't have any family or very few visitors. She delivered mail, magazines and activity calendars to the residents, she was the caretaker of the seasonal tree on the 2nd floor and she also served as vice president of the Residence Council. She loved participating in the activities and trips at Southington Care and especially enjoyed going to Music on the Green in the summer and the St Thomas Passion Play. She will truly be missed by all, but her loving and compassionate spirit is forever woven into the fabric of the Southington Care community. Before her life at Southington Care, Mitzi was a 1956 graduate of New Britain High School and worked at Liegot Insurance Agency from the time she was in high school until retirement, demonstrating the same love and compassion for her customers. Mitzi was guided by her strong faith in God and was an active member of St. Peter's church in New Britain, CT. She served as a volunteer for coffee hour, the Christmas sale and the annual picnic. She also served as a Eucharistic minister for many, many years. Mitzi will be missed by all.
Friends and family are invited to a Mass of Christian Burial Wednesday (Aug. 22, 2018) at 10:00AM at St. Dominic Church 1050 Flanders Road, Southington, CT 06489. Burial will be at 2:00 PM (Wednesday) at St. Mary Cemetery 1141 Stanley St. New Britain. Visitation will be Tuesday from 5:00 to 7:00 PM at the Farrell Funeral Home 110 Franklin Sq. New Britain. Donations may be made to St. Peter Church 98 Franklin Square New Britain, CT 06051 or to the Southington Care Recreational Fund c/o Southington Care Center, 45 Meriden Avenue, Southington, CT 06489. To send a condolence, please visit www.FarrellFuneralHome.com.
To send flowers to the family or plant a tree in memory of Mary Kohl, please visit Tribute Store
Visitation
5:00 pm - 7:00 pm
Tuesday, August 21, 2018
Farrell Funeral Home
110 Franklin Square
New Britain, Connecticut, United States
Funeral Mass
10:00 am - 11:00 am
Wednesday, August 22, 2018
St. Dominic Church
1050 Flanders Road
Southington, Connecticut, United States
Burial
2:00 pm - 2:20 pm
Wednesday, August 22, 2018
St. Mary Catholic Cemetery
1141 Stanley Street
New Britain, Connecticut, United States
Proudly Serving the Communities of New Britain, and surrounding areas.