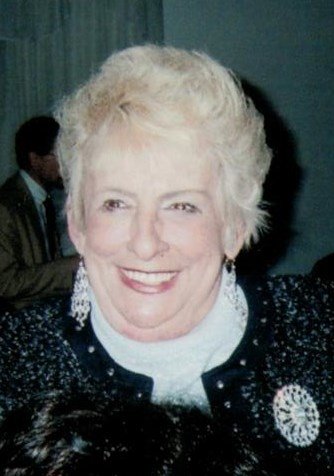 Obituary of Nancy Ann Zwick
Nancy A. Zwick, 79, daughter of the late Fred and Tillie (Nashenweng) Zwick, died Saturday (Aug. 11, 2018). Born in New Britain, she was a graduate of New Britain High School, class of 1956 and graduated from E.C. Goodwin Technical School in 1957. She was predeceased by her daughter, Dawn Marie Baldino, the love of her life, and a brother Fred Zwick. She retired from Webster Bank, after many years.
Nancy is survived by a son Dean Baldino, who was her whole life. She also leaves two nephews Phil and Fred Zwick; and many cousins, nieces and many, many friends.
She wants everyone to know, She is only a breath away.
Funeral services will be held Thursday (Aug. 16, 2018) with a Mass of Christian Burial at 10:00 AM at St. Peter Church, 98 Franklin Sq. New Britain, burial in St. Mary Cemetery, will be private. Visitation will be Thursday (Aug. 16, 2018) from 8:30 AM until the time of the Mass at the Farrell Funeral Home 110 Franklin Sq. New Britain. In lieu of flowers, donations may be made to Southington Care Center 45 Meriden Ave. Southington, CT 06489.
Proudly Serving the Communities of New Britain, and surrounding areas.