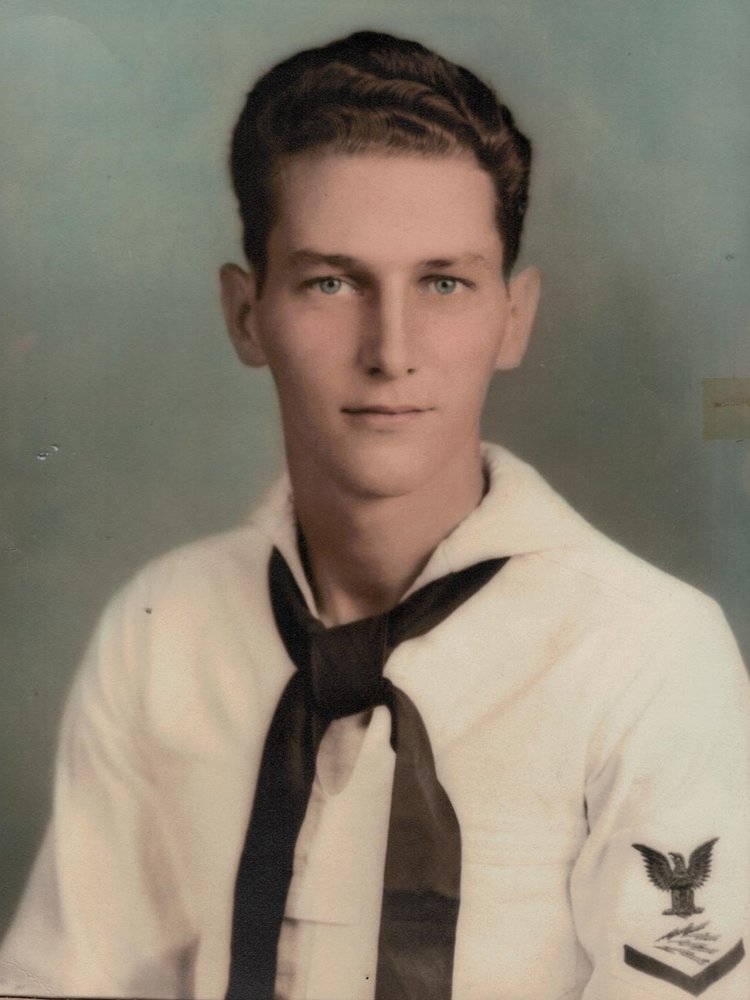 Obituary of Francis Barrett
Francis J. Barrett, 95, of New Britain passed away peacefully at Southington Care Center on Monday June 18, 2018 with his family by his side. He was born in New Britain and was the son of the late Dennis and Margaret (Shelton) Barrett. After graduation from New Britain High School in 1941, Fran enlisted in the US Navy and served his country honorably in WWII for 2 ½ years in the Pacific Theater as a Radio Technician C/2 onboard the USS Whitney AD-4. After the war, Fran returned to New Britain and enlisted in the National Guard prior to joining the New Britain Fire Dept. where he served the City of New Britain for over 40 years having spent much of his career at Station 2. He recalled many fires including the "Night of Fires" back in June 1971. Fran was a long time member of St. Jerome Church. Fran was also a member of the VFW, Spartans, NRA, and Tin Can Sailors.
Fran was predeceased by his loving wife of 44 years Teresa "Terry" (Jakobowski) Barrett and his 3 brothers: William, Thomas, and Alfred.
Fran is survived by his two sons and daughters-in-law, Thomas and Nancy Barrett of New Britain and Richard and Loretta Barrett of Southington, his grandson Matthew Barrett of New Britain, brother-in-law Robert Jakobowski and sisters-in-law Georgia Jakobowski, Edna Barrett and Lorraine Barrett along with several nieces and nephews. Francis had a special bond with his grandson. After he retired from the NBFD in 1988 he especially enjoyed hanging out with Matt and taking trips together. He also leaves behind his special Firefighter 'son' and 'daughter' Paul Walsh and Debbie Morell whose friendship he cherished and neighbor and dedicated friend Tony Bowan. Fran loved his Wednesday lunch trips to the Senior Center with Tony and catching up on military news and stories. A special thanks to family friend Hugh Lyles for all his help and support and visits with "Mac".
Fran enjoyed hanging out at the NBFD houses during his retirement years. The family would like to thank New Britain's bravest for their hospitality and support.
The Barrett family would also like to thank everybody at Southington Care Center for all their help, special care and support during Francis's 7 month stay there. We always knew he was in the right place.
Funeral services will be held Saturday (June 23, 2018) starting at 9:00 AM from the Farrell Funeral Home 110 Franklin Sq. New Britain with a Mass of Christian Burial at 10:00 AM at St. Jerome Church, 1010 Slater Road, New Britain. Burial with Military Honors by the US Navy will follow in St. Mary's Cemetery. Visitation will be held Friday from 5:00 – 7:00 PM at the funeral home. In lieu of flowers donations may be made to American Heart Association at 7272 Greenville Ave. Dallas TX 75231.
Proudly Serving the Communities of New Britain, and surrounding areas.