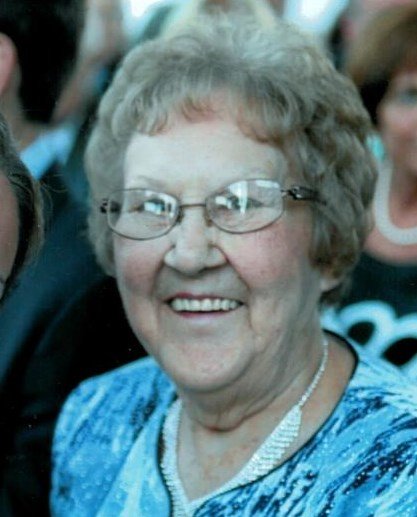 Obituary of Yolande Pelletier
Yolande (Albert) Pelletier 91 passed away Thursday April 19, 2018 in Gainesville, FL. Born in New Brunswick, Canada, the daughter of the late George and Emma Albert, she lived in the New Britain area since 1957. She was the wife of the late Fernand Pelletier. She had been employed for many years at Stanley Tools and was a member of St. Peter Church.
Mrs. Pelletier is predeceased by a son, Dean Boucher of New Britain. She is survived by a son, Donald Boucher and wife Shelley of Southington, CT and Newberry, Florida, three daughters Jocelyn Skirkanich and husband Nick of Cheshire, Louise Ignacak and husband Dick of Bristol and Maureen Miano and husband Nick of Bristol; 6 fun loving granddaughters Jodi Norton, Nicole Boucher, Alyssa Volpicella, Kristen Hoffman, Katie Boucher and Keri Boucher; 2 great grandsons David Jr. and Chester; 2 brothers Clifford Albert of Montreal, and Rheal Albert of Southington, a sister Pauline Michaud of New Britain; and several wonderful caring nieces and nephews. Yolande loved baking her family's favorite goodies and desserts and crocheting lap blankets and prayer shawls for those in need. She was fun loving, loved to laugh, and had a heart of gold.
Funeral services will be held Saturday May 12, 2018 with a Mass of Christian Burial at 10:00 AM at St. Peter Church 98 Franklin Sq. New Britain. Burial will follow at St. Mary Cemetery. Visitation will be Saturday from 8:30 AM until the Mass at the Farrell Funeral Home 110 Franklin Sq. New Britain. In lieu of flowers, donations may be made to a charity of your choice.
Proudly Serving the Communities of New Britain, and surrounding areas.