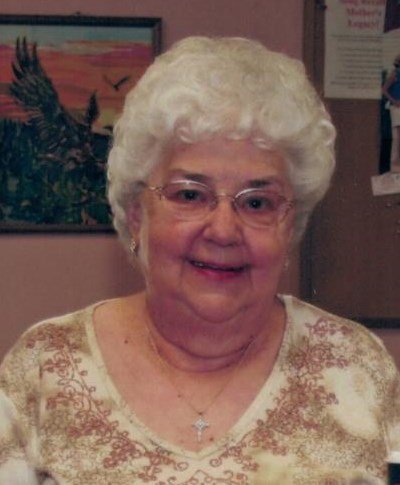 Obituary of Gisele Sasso
Gisele (Pelletier) Sasso, 84, of New Britain, died Sunday (March 25, 2018) at the Hospital of Central CT in New Britain. Born in Edmundston, New Brunswick, Canada, the daughter of the late Rivard and Maria (Marier) Pelletier, she has lived in this area for over 50 years. She is the wife of the late Louis Sasso. A devoted member of St. Ann's Church, she also was a longtime volunteer at the New Britain Senior Center.
Mrs. Sasso is survived by her daughter, Brenda Catucci of Plainville, her son, Reginald Collin of New Britain; a sister Annette Cyr of Canada; her grandchildren, Jaime Catucci-Carey, Eric Catucci, Rachel Collin, Christine Conte, Kelly Dube and Danielle Mabrouk; several great grandchildren, whom she loved dearly, and several nieces and nephews. She was predeceased by two sons, Michael Collin and Conrad Collin and a sister, Ceicile Beaulieu.
Funeral services will be held Wednesday (March 28, 2018) with a Mass of Christian Burial at 11:00 AM at St. Ann's Church North St. New Britain. Burial will follow in St. Mary Cemetery, New Britain. Visitation will be Wednesday from 8:30 AM to 10:30 AM at the Farrell Funeral Home 110 Franklin Sq. New Britain. In lieu of flowers, donations may be made to St. Ann's Church.
Proudly Serving the Communities of New Britain, and surrounding areas.