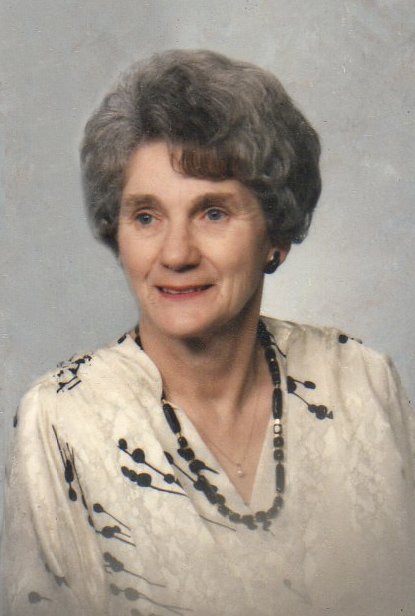 Obituary of Priscilla Bernard
Priscilla C. Bernard of New Britain died peacefully on Tuesday, March 6, 2018 at The Summit of Plantsville surrounded by her loving family. Born in Lewiston, Maine to Donat and Yvonne Hebert Rossignol, she lived there with her 2 sisters and 6 brothers until 1941 when the family moved to Connecticut and lived in New Britain for the rest of her life. She married Lorenzo E. Bernard in 1944 and had 1 son and 4 daughters. Priscilla worked for 21 years and then retired from Fafnir Bearing Company. During her life, she sang in the St. Jerome Choir for 12 years and was a member and also a gold medal recipient for serving 50 years in the St. Jean's Women's Auxiliary. After retirement, one of her greatest joys was going to the French Club with her friends to dance to the music of the "Old Tyme Fiddlers". She also cherished family get-togethers with all her children and grandchildren.
She is survived by her children Ken and wife Janice, Shirley Hart and husband Ernie, Diane Genest and husband Claude, Jeanine Levesque and husband Romeo and Donna Bernard; 11 grandchildren, 17 great grandchildren, a brother Janel Rossignol and wife Emily, another brother Claude Rossignol and wife Louise, a sister Muriel Masse and husband Neuman, a sister-in-law June Eiselstein, and brother-in-law Gerry Collin and several nieces and nephews. She was predeceased by her husband, Lorenzo E. Bernard, 4 brothers and 1 sister.
Friends and family are invited to calling hours Saturday (March 17) from 9:00 – 10:30 am at the Farrell Funeral Home, 110 Franklin Sq. New Britain. A Mass of Christian Burial will follow at 11:00 am at St. Jerome Church, 1010 Slater Rd. New Britain. Burial will follow in Fairview Cemetery 120 Smalley St. New Britain.
Priscilla's family would like to thank all the wonderful staff who worked at The Summit, especially the Director of Nurses, supervisors, nurses and CNAs on the Summerset Floor who took such good care of her. They have provided our Mom with exceptional and compassionate care for the last few years and they have been like a 2nd family to her as well. Also, a special thanks to the Athena Hospice which helped our family during this very difficult time.
In lieu of flowers, donations may be made to "The Summit of Plantsville" , 261 Summit St., Plantsville, Ct. 06479 or Athena Home Health & Hospice, 135 South Rd., Farmington, Ct. 06030.
Proudly Serving the Communities of New Britain, and surrounding areas.