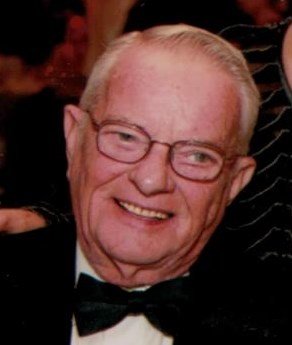 Obituary of Paul Phillips
Paul Phillips, 82, passed away peacefully on Wednesday, September 20. He was born on October 6, 1934 in Oneco, CT.
Paul will always be remembered for his friendly smile, his heartwarming laugh and his genuine interest in every living being that he ever met. Spending more than twenty years as a motor coach operator for New Britain Transportation and DATTCO of New Britain, CT allowed Paul to share his gift for life with hundreds of travelers throughout this country. Paul leaves behind one very special passenger, Virginia (Hlavati) Phillips who became his wife, shared his travel bug and spent thirty-two loving years by his side. Together they explored our National Parks, the Canadian Rocky Mountains and several European countries. His favorite destinations included their annual winter trek to Aruba shared with great friends, and their summer stays on Newfound Lake in New Hampshire.
Paul's retirement enabled him to continue meeting and serving many more people as he transported them to medical appointments in his role as a volunteer Red Cross driver.
Paul was predeceased by his son Peter Phillips and siblings Reginald Phillips, William Phillips, Bruce Phillips and Bernice Phillips. He leaves behind daughter Penny (Phillips) Eastman and husband Steve of Leicester, VT, sons Paul Phillips and wife Karen of Brandon, VT, Patrick Phillips of Jacksonville, FL, daughters Peggy (Phillips) LaRock and husband Jeff of Brandon, VT, and Dawn (Phillips) Disorda of Chesney, SC, as well as nineteen grandchildren and thirty-one great grandchildren. He also leaves behind six stepchildren, including William Wosczyna and wife Sharon of Allentown, PA, Laurene (Wosczyna) Pellegrini and husband Michael of Bedford, NH, Donna (Wosczyna) Grunwald of Plainville, CT, Patricia (Wosczyna) Drake of Jerome, MI, Lynne (Wosczyna) Zettergreen of Wallingford, CT and John Wosczyna of New Britain, CT, as well as ten step grandchildren and seven step great grandchildren. All will remember him as a kind, helpful and sincere man that brought happiness to as many people as he could every day of his life.
Visiting hours will be on Sunday, September 24th from 2:00-5:00 PM at the Farrell Funeral Home, 110 Franklin Square, New Britain. A funeral service will be held on Monday, September 25th, at 11:00 AM at the First Church of Christ Congregational Church 830 Corbin Avenue, New Britain. Burial will be privately held.
In lieu of flowers, donations in Paul's memory may be made to the American Diabetes Association, by phone at (800)342-2383 or by mail at PO Box 15829, Arlington, VA 22215. Or donors may contribute to a charity of their choice.
Proudly Serving the Communities of New Britain, and surrounding areas.