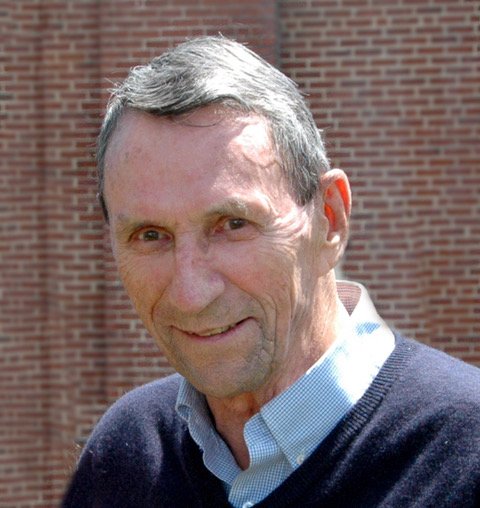 Obituary of Dr. John Goodwin
Dr. John F. Goodwin
It is with sadness that we announce the passing of our Dad, Grampa and friend, Dr. John "Jack" Goodwin who left this life Monday August 14th, 2017, after a brief illness. Jack was a lifelong New Britain resident born to Dr. Frank X. Goodwin and Martha (Nugent) Goodwin on February 2, 1928. He was predeceased by his sisters Virginia McCahill and Agnes Marrett.
Jack was married for 47 years to Pauline Coady who predeceased him. Their years together were rich with friends and family, with many memorable vacations and get-togethers. He is survived by his five children: Dr. Martha Maietta and her partner Richard Wagner, Dr. Jessica Goodwin, John Goodwin and his wife Rosemary, Mary Hawk and her husband Jim, and Patrick Goodwin. He is also survived by his grandchildren: Kaleigh Maietta and her husband Willis, Jackie and Marta Maietta, Cassidy, Erin and Jack Goodwin, Madison and Alexis Hawk, Claudine Coppola and her husband Vince and their children Lillianna and Joseph. He is also survived by his sister-in-law and brother-in-law Lillian and Dr. Vincent Smith and many loving nieces and nephews.
Jack attended St. John's Prep School, Providence College and the University of Pennsylvania School of Optometry. After college, he served in the Army during the Korean Conflict. Upon his return to the United States, he joined his father's optometric practice in New Britain, where he practiced for 40 years. He was very proud to have his daughter, Dr. Martha Goodwin Maietta join his practice in 1984.
Jack was a devoted golfer and tennis player, enjoying his time with friends and family at Shuttle Meadow Country Club. For 53 years he played golf every Wednesday with his longtime friends, who called themselves the "Rover Boys". Jack was also very fortunate to have two special friends that he leaves behind, his companion of many years Maureen Liegot and his best friend of 80 years Al Sheary, or "Old Pal Al" as he was affectionately called by Jack and his family. He will be dearly missed by us all.
Friends and family are invited to a Mass of Christian Burial Friday (August 18) at 10:00 AM at St. Maurice Church 100 Wightman Road New Britain. Burial will follow in St. Mary's Cemetery, New Britain. Calling hours will be private at the request of the family. In lieu of flowers, donations may be made to the Prudence Crandall Center, 594 Burritt Street, New Britain, CT 06053.
Proudly Serving the Communities of New Britain, and surrounding areas.