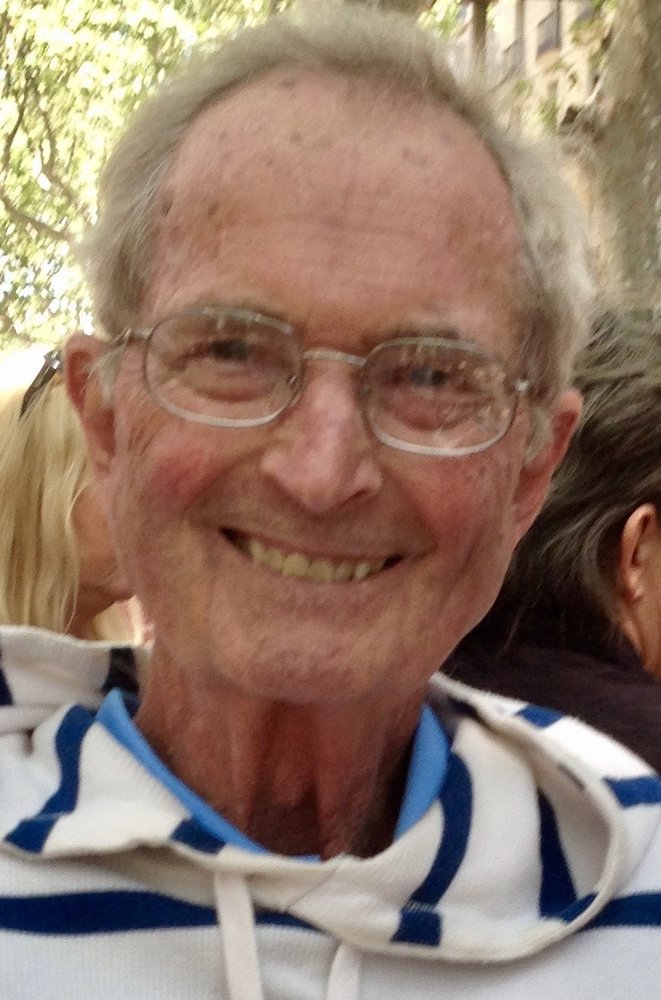 Obituary of Anthony Garro Jr.
Anthony "Tony" Paul Garro, Jr., 79, of New Britain, on August 3, 2017 passed with peace and dignity surrounded by family after a short illness.
Tony was born in New Britain, on October 23, 1937, and he lived his entire life in his hometown. He was the only son of Anthony Garro, Sr. and Helen (Orzel) Garro, who predeceased him. He also was predeceased by his sister, Geraldine (Garro) Caughman.
On September 1, 1962, Tony married Judith (Scheyd) Garro, whom he always viewed as the prettiest girl in the world. Together they raised three children, Mary Kathryn (Garro) Carroll of New Britain, Anthony "Tony" Garro, III, of Royersford, PA and Susan (Garro) Millerick of Burlington, CT, and went on to welcome their seven much-loved grandchildren, also known as "Poppy's All-Stars."
Tony was a proud graduate of The Taft School and Lehigh University. After college, he served in the Air Force Reserves and went to work with his father as President of Hi-Production Machine Company in New Britain. He retired many years later as owner of Connecticut Valley Manufacturing Company.
Tony was a passionate and committed volunteer for two New Britain organizations: the Farrell Treatment Center where he served for more than 20 years on the Board of Directors, including as president, and the Prudence Crandall Center where he served on the board for over 15 years, including seven as president. His work with these organizations meant the world to him.
An avid golfer, Tony was a long-time member of The Shuttle Meadow Country Club where he spent many happy hours with his friends on the course. He also enjoyed skiing in Vermont with his family and friends, and regular sunny vacations with Judy.
Tony is survived by Judy and their children, as well as a son-in-law James Millerick and grandchildren Colin Patrick and Sean William Carroll of New Britain, Sophie Elizabeth and Jack Anthony Garro of Royersford, PA., and Madeline Rose, James Anthony, and Michael Henry Millerick of Burlington. He also leaves his younger sister and brother-in-law Jacqueline (Garro) Fett and Henry R. Fett of Missouri, and their children and grandchildren; a brother-in-law Nesbit "Bill" Caughman, and his and Geraldine's children and grandchildren, a brother-in-law Fred Scheyd and his wife, Elizabeth, and their family of Ohio. He also is survived by "his girls," Bella and Zoe
Funeral services will be held on Monday (August 7) starting at 9:00 AM at the funeral home followed by a Mass of Christian Burial to be held at 10:00 AM at St. John the Evangelist Church, 655 East Street, New Britain. Burial will follow. Calling hours will be held Sunday (August 6) from 2:00 – 5:00 PM at the Farrell Funeral Home, 110 Franklin Square New Britain, CT.
The Garro family sincerely thanks our wonderful Hospice team, especially Michelle Santopietro, and we offer loving gratitude to Robert Betcha, for his constant, gentle care. We would be deeply grateful if, instead of flowers, any memorial gifts could be directed to the Farrell Treatment Center 586 Main St, New Britain, CT 06051 or the Prudence Crandall Center 594 Burritt St, New Britain, CT 06053 where they will do lasting good. To leave a condolence please visit www.FarrellFuneralHome.com
Proudly Serving the Communities of New Britain, and surrounding areas.