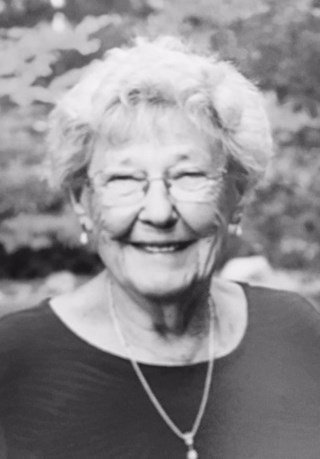 Obituary of Valerie Binder
Valerie (Poglitsch) Binder, 97, of New Britain, died Thursday May 4th, at her daughter's home, surrounded by her family. Born in Austria, she was the daughter of the late Michael and Louise (Zotter) Poglitsch, she lived most of her live in New Britain. She was the wife of the late Emil Binder (who died Aug. 27, 1983). She was a beloved mother and grandmother and caregiver to family and friends throughout her life. A long time member of St. Peter Church, she was active with the church's Ladies Guild, the New Britain Council of Catholic Women, and the German Junior League.
Mrs. Binder is survived by her daughter, Valerie and husband James Fullerton of Trumbull, two grandchildren, Daria Fullerton and Derek Fullerton; five grandchildren and several nieces and nephews.
Funeral services will be held Saturday May 13, 10:30 AM from the Farrell Funeral Home 110 Franklin Sq. New Britain, and at 11:30 AM at St. Peter Church 98 Franklin Square, New Britain. Burial will be held privately in St. Mary Cemetery, New Britain. Visitation will be Friday from 5:00 to 7:00 PM at the funeral home. In lieu of flowers, donations may be made to Food For The Poor, Inc. 6401 Lyons Rd Coconut Creek, Fl. 33073 www.foodforthepoor.org.
Proudly Serving the Communities of New Britain, and surrounding areas.