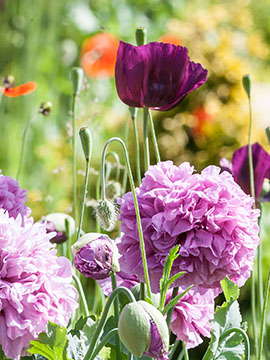 Obituary of Nicholas Formica, MD
Nicholas B. Formica MD, 62, died Sunday night (Apr. 9, 2017), tragically as the result of an auto accident. Born in Medford, MA, the son of the late Dr. Joseph and Lorraine Formica, he was raised in New Britain and spent his summers at his family's home at Giant's Neck in East Lyme, CT. He was a graduate of New Britain High School, Providence College and Universidad del Noreste with a Medical Degree, concentrating in Rheumatology and Internal Medicine. After doing his residency at the University of Connecticut, he went into private practice in New Britain. He also had had an office in Plainville and was associated with Hartford Healthcare. Throughout his life, Nick was a car enthusiast and wrote an article that was published in a national auto magazine.
Dr. Formica is survived by his daughters Prima Formica and Ariana Formica of New York and their mother, Paula (Buck) Formica; his sister Elizabeth and her husband R. Timothy Thaler, of South Carolina; his brother, Rev. Robert Formica and his wife, Karen of Florida; a brother in law, Peter Bertolini of Connecticut, and several cousins, nieces and nephews. He was predeceased by his sister, Linda Bertolini.
Funeral services will be held Friday (April 14, 2017) at 11:00 AM at the Farrell Funeral Home 110 Franklin Sq. New Britain. Visitation will be Thursday from 4:00 to 7:00 PM at the funeral home.
Proudly Serving the Communities of New Britain, and surrounding areas.