The Remembrance Process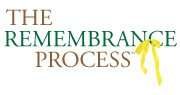 Because Everyone Needs Somewhere To Turn
When They Lose Someone.
We know that losing a loved one is the most difficult time in a family's life. That's why we treat every family with the utmost respect and individualized care that they deserve. The Remembrance Process is a personalized, time-tested approach that can help individuals and families like you through the grief to achieve remembrance.

We will help you plan the memorial or service that captures the spirit and personality of someone who meant so much to you. We are here to help in the days and months and years to come.
And we are pledged to do just that.

Give us a call.
Because everyone deserves to be remembered.
Please click the links below.

Remembrance Video - http://www.youtube.com/v/Icyz5h9mGxM

Remembrance Website - www.remembranceprocess.com
The Farrell Funeral Home is AN AUTHORIZED REMEMBRANCE PROVIDER.
Proudly Serving the Communities of New Britain, and surrounding areas.