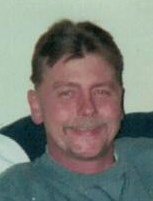 Obituary of Edward Jakubczyk
Edward M. Jakubczyk, 59, of New Britain, died Saturday (Nov.24, 2018) at the Hospital of Central CT in New Britain. Born in New Britain, the son of the late Karol and Betty (Weart) Jakubczyk, he lived in New Britain most of his life. After graduating from E.C.Goodwin, he worked as a plumber and later as a carpenter.
He was predeceased by his wife Cecelia (Zapf) Jakubczyk, who died in 1997.
Edward is survived by his daughter Jane and her husband Josh Levesque, daughter Laura Jakubczyk, a son Karl Jakubczyk, all of New Britain; three sisters Lynn McKinney of Berra, Ohio, Teresa Ursin of Bolton and his twin sister Maryann Jakubczyk; two brothers Theodore Jakubczyk of New Britain, and Jim Kenney of Hurst Texas; 5 grandchildren Kaylee, Joshua, Joseph, Jacob and Lilly; and several nieces and nephews.
Funeral services will be held Wednesday (Nov. 28, 2018) with a Mass of Christian Burial at 10:00 AM at Divine Providence ( St. Joseph's Church) 195 So. Main St. New Britain. Burial will follow in Fairview Cemetery. Visitation will be Wednesday from 9:00 AM until the time of the Mass at the Farrell Funeral Home 110 Franklin Sq. New Britain. To send a condolence, please visit www.FarrellFuneralHome.com.
Proudly Serving the Communities of New Britain, and surrounding areas.