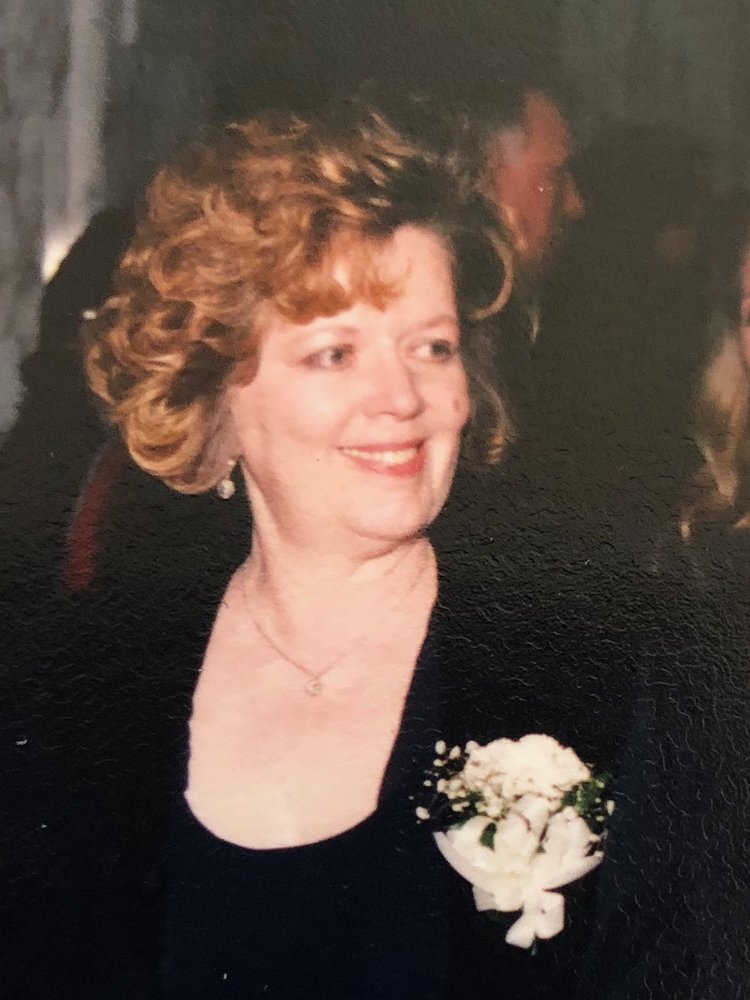 Obituary of Virginia Colossale
Virginia 'Ginger' (Curcio) Colossale, 74, passed away Friday, June 8, 2018 surrounded by her loving family after a long battle with cancer. She was a proud lifelong resident of New Britain, the daughter of Joseph and Lorretta (McMurray) Curcio. Ginger was predeceased by her husband Dominic Colossale. She is survived by her children, Carmine and his wife Angela, Michael, Dominic and his wife Alina, Robert and his wife Jane and Gregory. Ginger is adored by her 11 grandchildren, Anthony, Joseph, Jaclyn, Grace, Samuel, Harrison, Mason, Summer, Nicola, Jakob and Jack. She is also survived by her siblings, Gary Curcio, Gail Pellitier and her husband Jerry and Greg Curcio.
Ginger is a graduate of New Britain High School Class of '61 and love to recall her biggest challenge of swimming one lap across the pool in order to receive her diploma. Ginger founded Colossale Concrete with her late husband and maintained the accounting for over 50 years. Building it up from their kitchen table to a business that employs over 30 families. She worked beside her family in this business as well as many other entrepreneurial adventures. She most enjoyed her time engaging family members and friends and had a gift of forming a unique bond with each one leaving all feeling her love. She was the best mother, sister, aunt and friend anyone could ever ask for and will be dearly missed.
Ginger loved to read so much she built a library in her home where books can be found stacked in every room. With her love for gardening, she brought food as well as beautiful flowers from the yard to the table. One of her favorite joys in life was spending her summer vacations in Martha's Vineyard, a place of tranquility for her. Music always brought a smile to her face, although she loved Elvis, her favorite was all Italian music. She was especially thrilled to meet Patrizio Buanne back stage at one of his concerts. Her other meeting with Irish singer Dana was just as memorable as she was able to share that meeting with her cousin Sister Mary Jude of the Carmelite Order, whom she adored.
Ginger's faith and love for God was unwavering even in her last hours here with us. Pope Francis held a special place in her heart as well the Vatican City which she has visited several times. She was very generous to charities throughout her life and would encourage people to do the same. Ginger was a loving compassionate person who was empathetic to everyone. The world lost a beautiful sweet soul and heaven has welcomed an angel. We are thankful that God has blessed us with such an amazing woman and will always be the inspiration of all that is good in our lives.
We would like to extend our debt of gratitude to The Smilow Cancer center, Dr. Tara and staff, Dr. Watson and Ginger's niece Debbie Blier for her gentle loving care.
Funeral services will be held Wednesday (June 13, 2018) 9:00 AM from the Farrell Funeral Home 110 Franklin Sq. New Britain, with a Mass of Christian Burial at 10:00 AM at St. Maurice Church 100 Wightman Road New Britain. Entombment will follow in the St. Mary Cemetery Garden Mausoleum, New Britain. Visitation will be Tuesday from 4:00 to 7:00 PM at the funeral home. In lieu of flowers, donations may be made to the American Cancer Society P.O. Box 22478 Oklahoma City, OK 72123 or to the Make a Wish Foundation 126 Monroe Turnpike Trumbull, CT 06611.

Proudly Serving the Communities of New Britain, and surrounding areas.