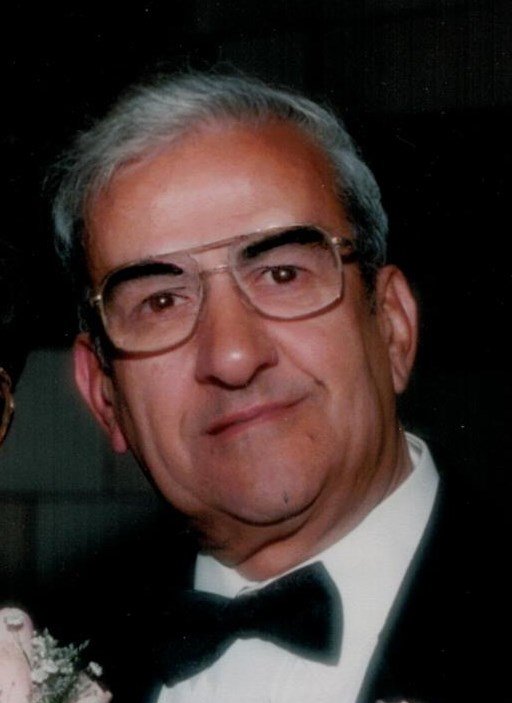 Obituary of James Mazzatto
James J. Mazzatto, Sr., 84, of Newington, passed away peacefully at home with his family by his side on Thursday, February 22, 2018, following a long illness. Jim was the beloved husband of Francelina (Faria) Mazzatto for 58 years. Born on September 6, 1933 in New Britain, he was the son of the late Mary (Motto) and Sebastian Mazzatto.
Jim was a U.S. Army veteran. He was employed by New Britain Machine, Pratt & Whitney Small Tool in West Hartford, and Chandler Evans in West Hartford where he was affectionately known as "Mazz". Jim truly enjoyed spending time with his family and friends, playing poker and horseshoes, bowling, golfing (especially with his sons), watching the UCONN Women's basketball games, and camping with his family at the Roaring Brook Campground in Stafford Springs, Connecticut.
In addition to his wife, Jim is survived by his four sons and their families: James Mazzatto, Jr., his wife Patricia, and their sons Eric, Christopher, and Nicholas (Sarah) Mazzatto; Robert Mazzatto, his wife Jeanette, and their daughters Nicole (Michael) Silverio and Jessica (Garrett) Mellon; Michael Mazzatto, his wife Maureen, and their children Matthew and Meghan Mazzatto; and William Mazzatto, his wife Diane, and their children Andrew and Emily Mazzatto. Jim was also blessed with two great-grandsons: Weston Mellon and Drew Silverio; as well as several nieces, nephews, cousins, and close friends.
Besides his parents, Jim was predeceased by his granddaughter, Charlotte Mazzatto, and his four siblings Virginia DiMauro, Salvatore Mazzatto, Nancy Gagliardi and Frank Mazzatto.
Funeral services will be held Tuesday, February 27th, at 9:00 a.m. from the Farrell Funeral Home, 110 Franklin Square in New Britain, followed by a Mass of Christian Burial at 10:00 a.m., at the Church of the Holy Spirit, 183 Church Street in Newington. Burial will follow at State Veteran's Cemetery Bow lane in Middletown, CT. Calling hours are Monday, 4:00 to 7:00 p.m. at the funeral home.
The family would like to thank the staff at Hartford Healthcare Hospice, especially Shirley and Katie, for their compassion and kindness shown to Jim during his illness. In lieu of flowers, memorial donations may be made in Jim's memory to the American Heart Association, P.O. Box 417005, Boston, Massachusetts 02241-7005.
Proudly Serving the Communities of New Britain, and surrounding areas.