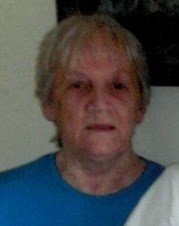 Obituary of Patricia Kreidler
Patricia A. Kreidler, 80, of New Britain, died Friday (July 7, 2017) at home. Born In New Britain, the daughter of the late Edward and Marguerite (McEnroe) O'Keefe, she was a lifelong resident. She was a graduate of St. Mary's School and attended New Britain High School. She enjoyed playing cards, bingo and was well known as being a very lucky lottery player. Prior to the digital age, Pat was the family photographer. She always had a camera in tow to commemorate all the family occasions
Patricia is survived by a daughter Donna Clemens and her husband Dean of Berlin, four sisters, Margaret Nelson, Sheila Masella and Geraldine Curtis all of New Britain and Karen and her husband Fred Ortola of Niantic, a brother Edward J. O'Keefe, Jr. and his wife Joan of Deland, FL., ;a grandson Michael Keating of Hilton Head, So. Carolina, a granddaughter Heather and her husband Michael Jeter of Berlin, and a great granddaughter, Aubrey Jeter, along with many nieces and nephews, and grand nieces and nephews.
Patricia was predeceased by two sisters, Catherine Basile and Eileen Germano.
Family and friends are invited to a Mass of Christian Burial Friday (July 14, 2017) at 10:00 AM at St. Joseph's Church 195 South Main Street, New Britain. Burial will follow in St. Mary Cemetery, New Britain. There are no calling hours.
Proudly Serving the Communities of New Britain, and surrounding areas.