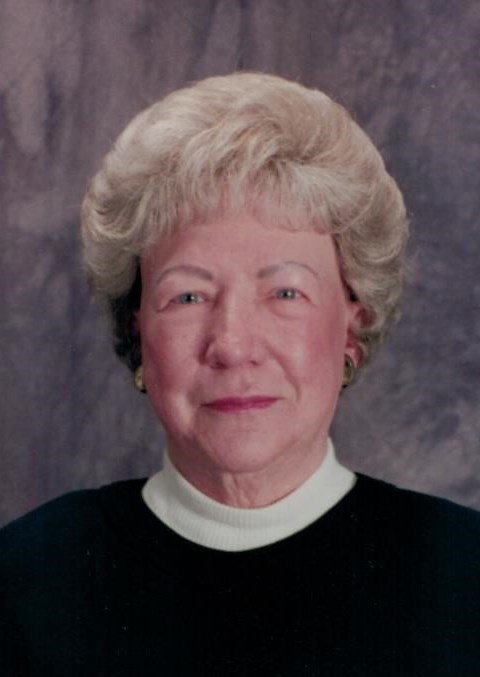 Obituary of Faith Ondrick
Faith Callahan Ondrick, died on June 27, 2017. She was predeceased by her husband, George M. Ondrick. Left to mourn are her sister Madeleine Callahan Scricca, her children Cynthia Pinches and Mark Bennett, three grandchildren and four great-grandchildren and many nieces and nephews. She was the daughter of the late Clarence J. Callahan and Madeline Bardeck Callahan and was predeceased by her brother Philip B. Callahan and Hugh J. Callahan and her sisters, AnneMarie Bennett and Maureen Lovely.
Faith was employed as a group insurance underwriter with The Travelers Insurance Company until her retirement in 1964. Thereupon Faith became an active volunteer in many local organizations including the American Cancer Society, St. Paul Church in Kensington, the Berlin Lions Club Annual October Fairs. She was a corporator of the YMCA and the New Britain General Hospital, and CCARC. She received special awards for her volunteerism from YWCA Woman in Leadrership Award, the United Way Volunteer of the Year in New Britain and Berlin organizations and the Lions Club District Governors Achievement Award. She was made a Melvin Jones Fellow, the highest award given by the Lions Club International Foundation. She was a proven leader at Central Connecticut Arc (CCARC) and was dedicated to its success for many years, receiving an award as Person of the Year in 2014.
Faith was an outstanding baker and chef. She enjoyed reading poetry and was an active listener of classical music.
Family and friends are invited to a Mass of Christian Burial Saturday (July 1st) at 10:00 AM at St. Paul's Church 485 Alling Street Berlin. Burial will follow in St. Mary Cemetery, New Britain. Visitation will be Friday (June 30th) from 5:00 to 7:00 PM at the Farrell Funeral Home 110 Franklin Sq. New Britain. In lieu of flowers, donations may be made to CCARC Inc. 950 Slater Rd, New Britain, CT 06053.
To send a condolence, please visit www.FarrellFuneralHome.com.
Proudly Serving the Communities of New Britain, and surrounding areas.